We will send the following notification emails from TypeSquare to your registered email address:
- Expiration notification (three months, two months and one month before the expiration)
- Notation of PV (30%, 20% and 10% of remaining PV)
- Monthly report notification
If you do not need the notification emails, please change your mail option settings with the following steps:
1. Log in to "My Page" and click on "Add Users" link under Member Information in the left panel or go to the following page:
https://typesquare.com/users/view/
Note: Please log in with your representative user account.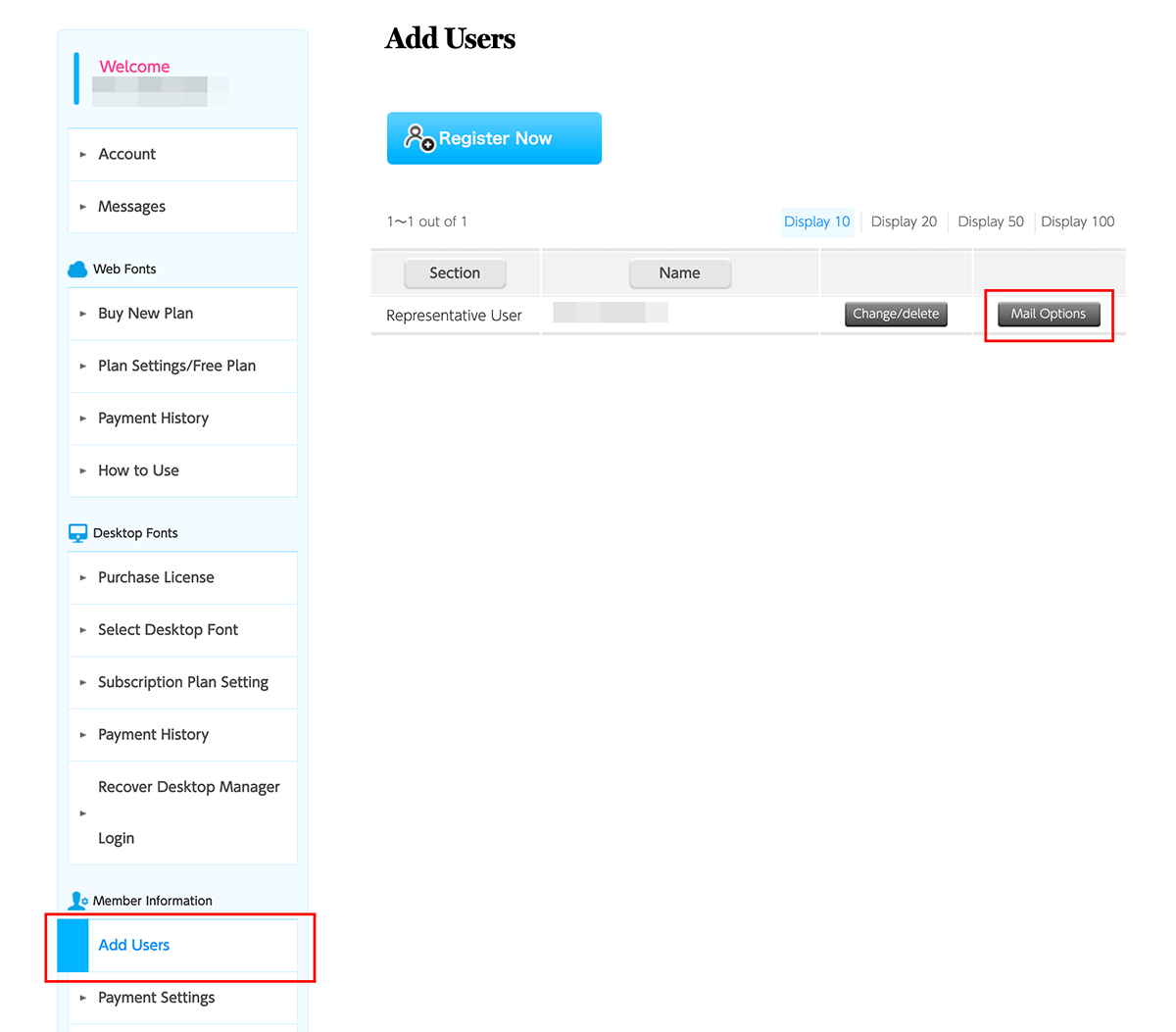 2. Click on "Mail Options" button and change your settings.
3. Click on "Change Settings" button.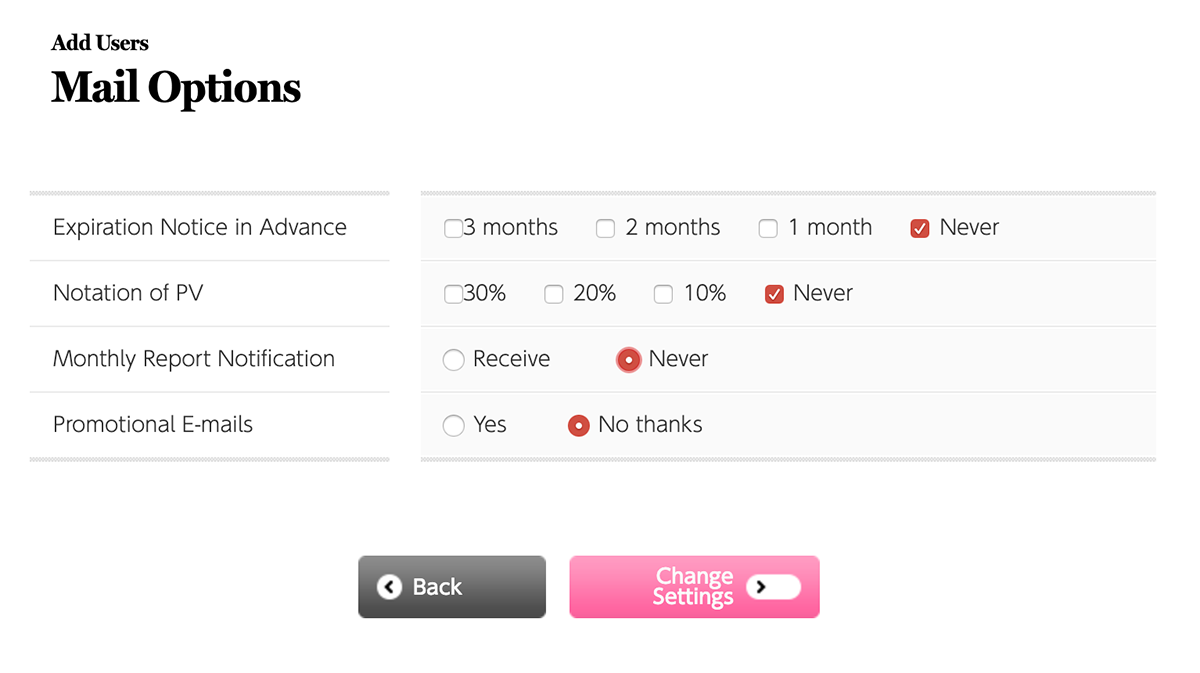 4. A message "Do you want to register the information?" appears. Confirm your settings and click on "Save Settings" button to save the settings.